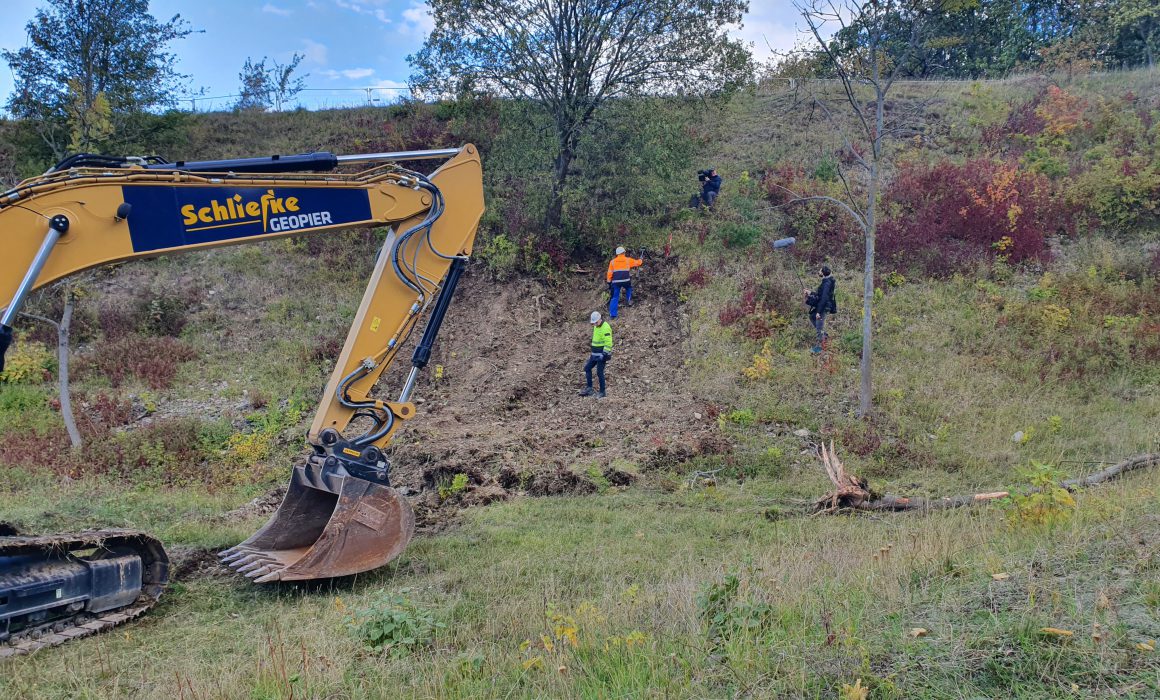 The film "The secret depots of Buchenwald" reveals the decades-old secret of possible secret bunkers in the Buchenwald quarry. Peter-Hugo Scholz has joined scientists and excavation experts on a search for clues. The documentation will be published on 8 December at 10 p.m. at ARTE was aired.
At the end of the 1980s, a hand sketch appeared in the US National Archives in Washington, which has been puzzling historians ever since: it shows the quarry of the Buchenwald concentration camp. It shows eight secret bunkers. Adits that were possibly driven into the mountain by the Nazis shortly before the end of the war. Only two of them are opened by the First US Army after their arrival at Buchenwald. Tons of robbed goods are recovered by the helpers who are called together and brought to Frankfurt am Main as cargo #16, whose traces are later lost in their entirety.
The Americans knew nothing about the six other tunnels. The sketch was made later. Also the Russians didn't know them. But since its appearance, experts and scientists such as the historian Dr. Harry Stein from the Buchenwald Memorial have been puzzling over what is really still hidden in the mountain. Only after Peter-Hugo Scholz's research did the evidence become so strong that the scientific board of trustees of the Buchenwald and Mittelbau Memorials Foundation gave Dora the green light to open the mountain and finally solve the mystery. What is the significance of the additional galleries from the sketch? Do they really exist? Is there something hidden in them? The film "The Secret Depots of Buchenwald" accompanies these excavations and sets out on a historical search for clues.
Mourning for author Peter-Hugo Scholz
With this film we would like to commemorate our friend and colleague Dr. Peter-Hugo Scholz, who died on 23 September 2019 at the age of 65. Without his persistent and indulgent research and his journalistic expertise, the project would not have been possible. We regret that he could not be present to solve the mystery that occupied him for more than 20 years.
Further news and broadcasting information will of course be published via our News Section on Facebook or Instagram.