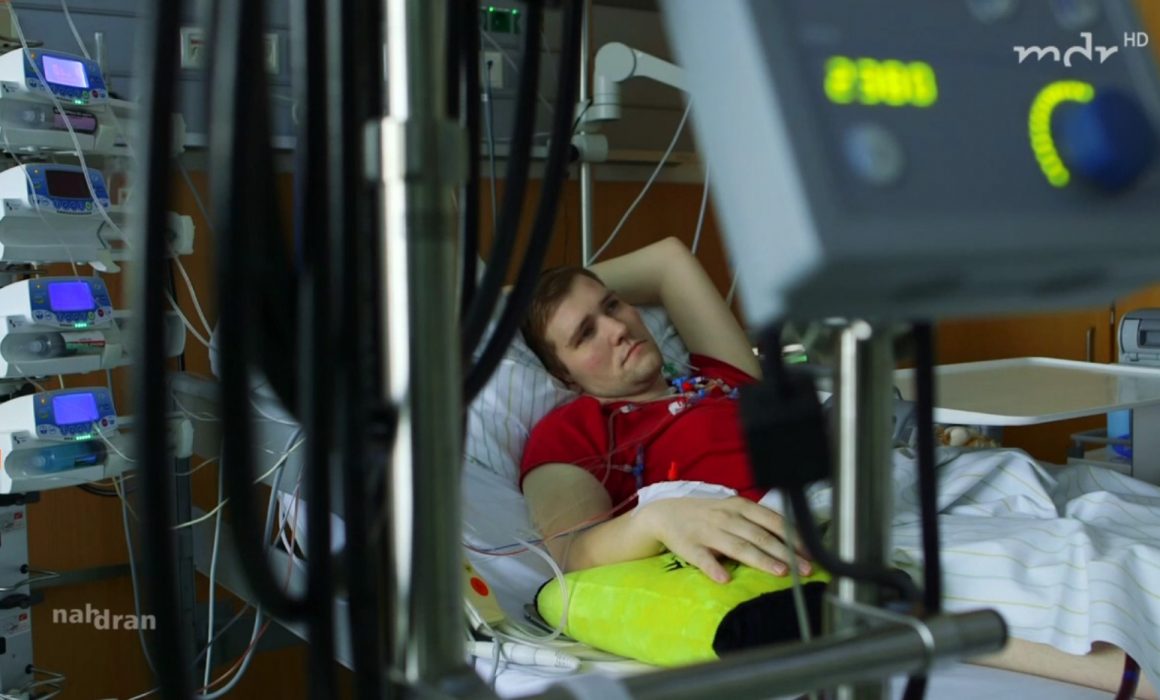 In collaboration with the author Maria Haase we recently made a TV report for the television format Nah dran on MDR .
Already last week on 31 May our production "Waiting for a new heart" was shown in the programme Nah dran on MDR and is now still in the MDR media library .
The five-minute contribution reports on the 25-year-old Kevin from Bad Düben.  At first he only had a cold, but that should change his life forever. Because his heart was so severely affected that he now suffers from a cardiac weakness. He's fatally ill. Kevin is kept alive by an artificial heart and is tied to the bed. He feels bad and everyday things are becoming a hurdle, so he hopes for a donor's heart every day. After five years of waiting - all of a sudden - it ´s happening. It's the 30th of April 2016: Kevin finally gets his new heart. He and his girlfriend can hardly believe it. The operation succeeds. Two more years later, Kevin is barely recognizable again. He is free to move outside again, has started an apprenticeship, married his girlfriend and he is going to be a father this summer. A lot has changed. But Kevin will never forget what he had to go through and even with a donor heart there are still risks. But Kevin is thankful for every new day he can finally experience right now, especially simple, everyday things make him happy. Without a suitable organ donor, Kevin could not lead this life. He can hardly put his luck into words, as he would not have expected to live outside a hospital again a few years ago. We wish Kevin and his family all the best for the future.
Kevin's story shows how important the issue of organ donation is and that it requires much more education and attention. We are constantly stirred again by such blows of fate and look forward to share these stories. You will find all other news as usual in our News Section and about Facebook.