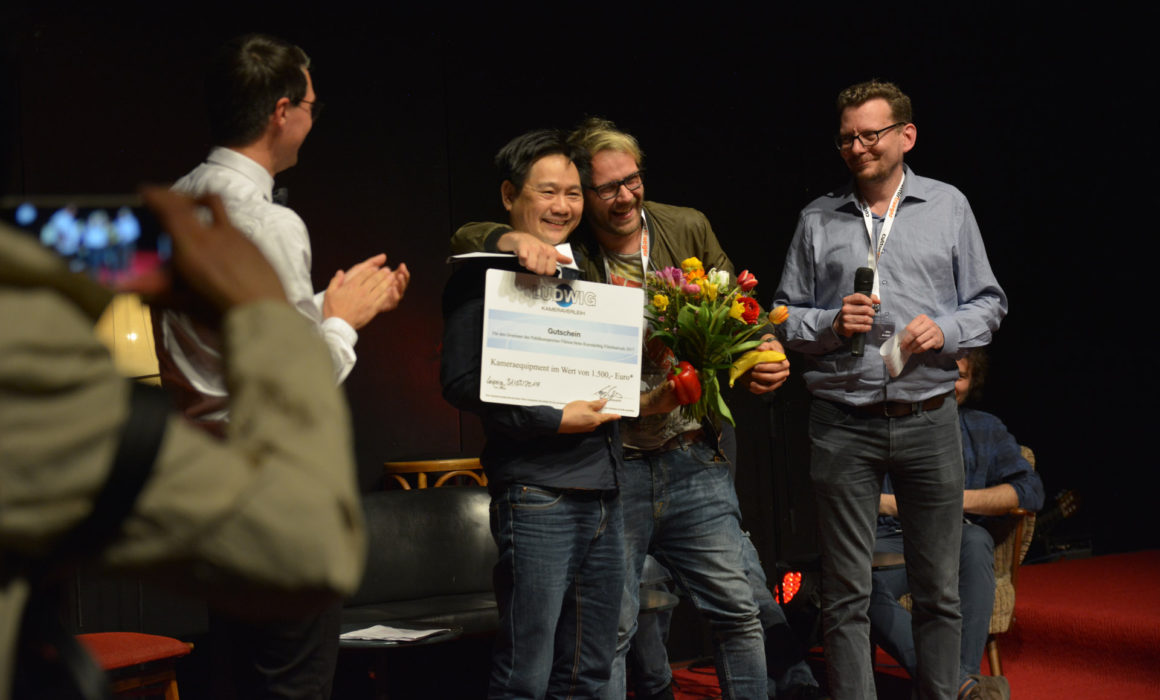 From March 29th to 2nd of April 2017, the curtain rose already for the 14th time for the Central German Short Film Festival KURZSUECHTIG
In the next five days, Linden Rock was shown new, exciting and innovative short films from the fields of animation, Dok, fiction and experimental film. Young filmmakers from Saxony, Saxony-Anhalt and Thuringia presented their current, cinematic works on the big screen from Wednesday to Sunday. Both the audience and the jury award each year in each category
a prize for the best short film.
The competition for film music and sound design as part of KURZSUECHTIG am Samstag took place for the sixth time. The focus here is on the acoustic approach to film art. All participating sound engineers and sound artists are given the same film to score.
disposal. For the first time this year, there was the "BEST OF KURZSUECHTIG 2017" only on Sunday. Starting at 6 p.m., all the winning films of this year's festival were screened, forming a successful conclusion to the Leipzig Short Film Festival. This year's winners include "Imbiss" by Christoph Eder and Jonas Eisenschmidt, "Pink Cuts Pink" by Alma W. Bär and "Stell Dich Tot" by William Laboury. The young talent award of the Saxon Film Association went to the film "Wider Das Vergessen" by Carsten Lerch.
The festival is firmly anchored in Leipzig's cultural calendar and has grown steadily since the beginning. KURZSUECHTIG is the largest short film festival in Central Germany and an important meeting place for the local film industry. KURZSUECHTIG is deliberately dedicated to the regional film scene. Young filmmakers from Saxony, Saxony-Anhalt and Thuringia are given the opportunity to present their work to a broad audience. KURZSUECHTIG also wants to offer filmmakers a forum to exchange ideas and network with professional actors from the Central German film and television scene.
For the first time this year, a supporting programme with a panel discussion and guest contributions complemented the festival. The supporting programme took place in the Kunstkraftwerk Leipzig, as an additional venue.
Also 2018 is celebrated again properly – for the 15th Festival edition of KURZSUECHTIG, the short Film festival for and from central Germany. Of course, the organizers will be very special for the anniversary.
For all filmmakers and filmmakers*: Remember the January 10th, 2018 for submitting your films!
Further information and insights regarding the KURZSUECHTIG Film Festival can be found at the official Festival homepage. All news about the festival will of course also be published here at News Section on our homepage and via the SHORT Facebook Channel.