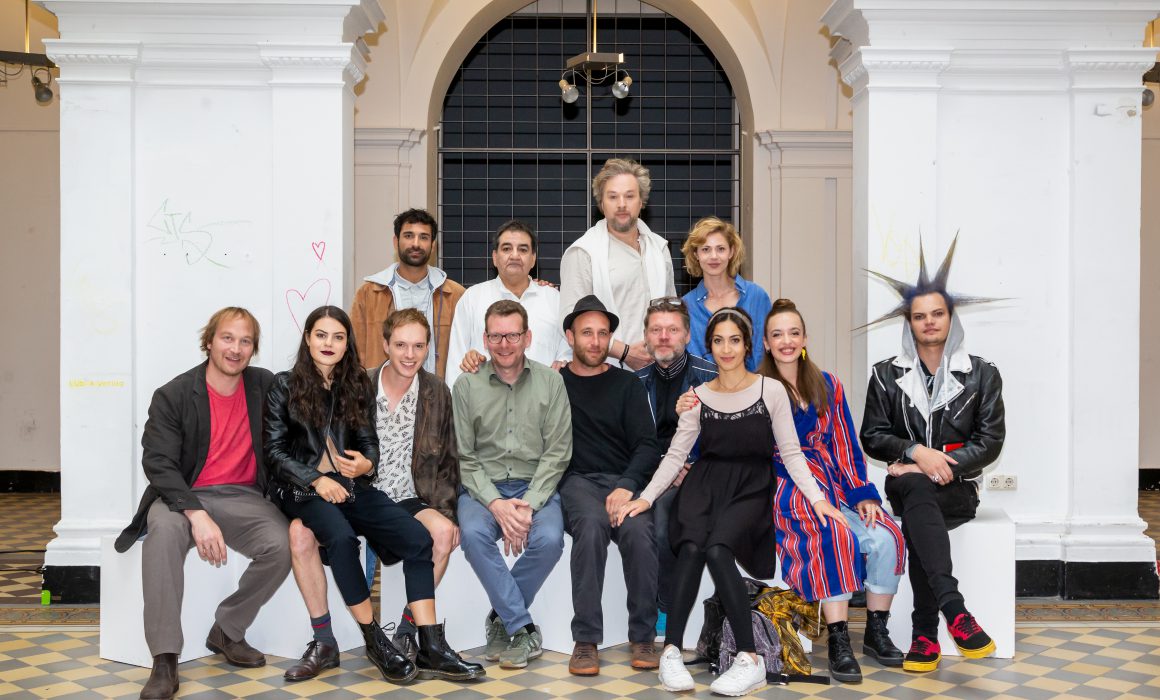 From mid-August to mid-September 2019 the filming of the feature film Julia must die directed by Marco Gadge took place. A great cast and our fantastic team whirled for several weeks at the Hochschule für Grafik und Buchkunst and other locations in Leipzig. Now the postproduction is in full progress!
On Wednesday, September 11th, the last film flap fell for the feature-length film, which will be made entirely in Leipzig and will for the most part be shot by a Central German staff. Besides actors like Thilo Prothmann, Stephan Grossmann, Katharina Schlothauer, Uwe Dag Berlin there are also many newcomer actors and some actors from the region. The main actors are Sabrina Amali, Michel Diercks and Nellie Thalbach. Together as Lya, Kasper and Clara they experience a rather unusual applicant day at an acting school.
Synopsis
What a curious plan of Lya. Stir the sleeping pills into the father's morning tea. Then push the snoring wheelchair user into his brother's vegetable shop and secretly take part in the acting test. And all this only because Lya thinks that eight years for caring for her father was enough tribute to the family. But, of course, the plan is exposed. Julia must die is a genuine comedy. And yet it shakes the very essence of our German culture. How can an Arab young woman get lost in an acting school? But never on purpose. Who would suspect a headscarf in such a temple of art.
Here is the link to our first teaser.
Sponsors and Supporters
The film is funded by the Mitteldeutschen Medienförderung and the Sächsische Landesanstalt für privaten Rundfunk und neue Medien . In addition, we are supported by the Saarländischen Rundfunk and  Ludwig Kameraverleih. Thank you very much for your support!
All information and news about the feature film can now be found at www.juliamusssterben.de as well as on Instagram and Facebook . There are daily impressions of the set and behind the scenes information. Of course we also inform you via our News Section and our Facebook page!