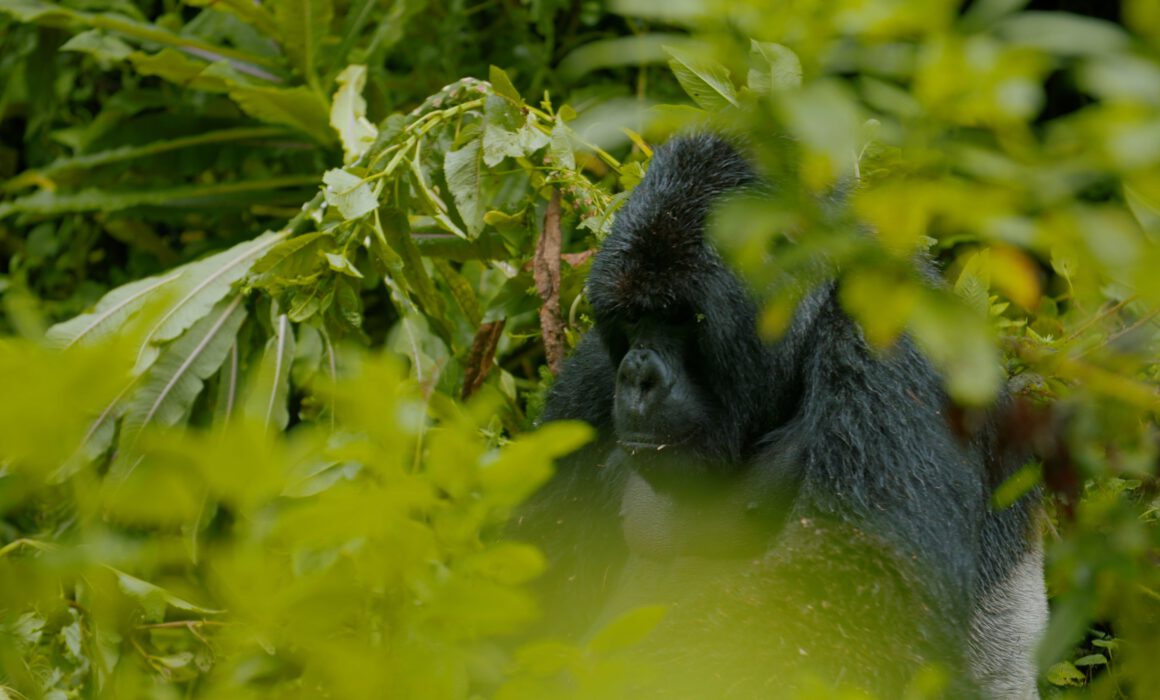 On several dates, our production "Gorillas under Stress" by author Susanne Maria Krauß repeated on TV.
The mountain gorillas under stress
The documentary from 2020 accompanies scientists in their investigations of the growing mountain gorilla population in the area between Rwanda, Uganda and the Democratic Republic of Congo, more specifically on the slopes of the Virunga volcanic mountains and in the Bwindi Forest. It is encouraging that the animals are reproducing and the endangered species is growing again. But their habitat is not doing so. And that means stress. How much do conservationists and experts intervene? And what risks could pose a threat to the gentle black giants in the future? This impressive film takes viewers into the breathtaking nature of the world's last free-roaming mountain gorillas and explores exciting questions about species conservation and the coexistence of humans and animals.
The broadcast dates
Now the documentary will be rebroadcast on television on the following dates:
Saturday, 04.03.2023 at 13:15 in the MDR
Saturday, 18.03.2023 at 22:43 on ARTE
Tuesday, 09.05.2023 at 23:10 on 3SAT
In addition, "Gorillas under Stress" can be seen in the media libraries of the stations or in the ARD media library. So just tune in or stream!
Festivals
In its release year 2020, the documentary has already screened at various festivals, such as the Deauville Green Awards (France), the Pariscience Film Festival (school program), the Green Screen International Film Festival, the Natourale as well as within the scope of the Science Film Festivals of the Goethe Institute.
Our new documentary in the starting blocks
There will also be more from the "Gorillas under Stress" team soon! With author Susanne Maria Krauß and cameraman and editor Matthias "Jim" Günther we are currently working on the final touches to our new production "Plötzlich Stille - Wildtiere in der Pandemie", which will soon be shown on ARTE! About our News Section or at Facebook and Instagram we will keep you updated about this production and other projects!