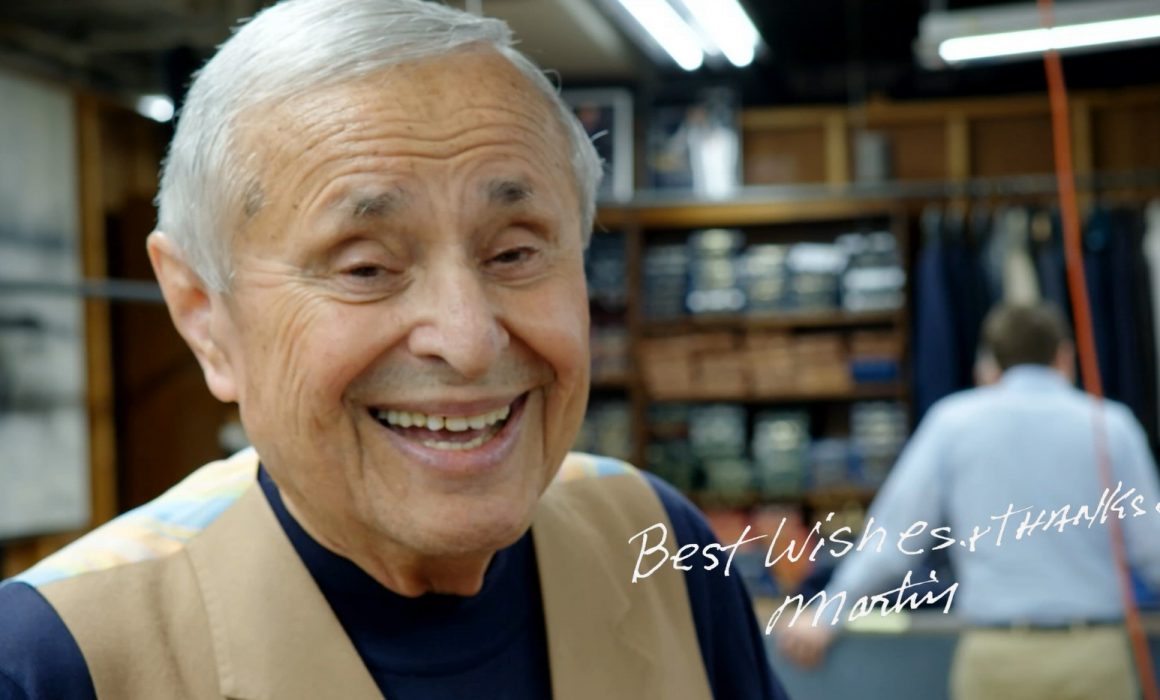 Finally the time has come: one and a half years after the first recordings, the "The President's Tailor - The Long Journey of Maxmilian Grünfeld" at Lebensläufe on MDR to see. The moving story of today's Martin Greenfield - from the Holocaust survivor to the well-known men's tailor of stars and politicians - will be presented at the 8 November at 23:05 hrs was aired.
Already in February, the radio feature ran on MDR Kulturwhich the author Dr. Peter-Hugo Scholz compiled from our recordings. In April 2017 we filmed for the first time in New York, where Greenfield lives and works today. After surviving the Holocaust, he emigrated to the USA and became a tailor. In the concentration camp he came into contact with the craft for the first time, which finally saved his life. Greenfield lost his parents, his brother, his whole family in World War II. But the now ninety year old has not lost his positive attitude to life and his smile to this day. That helped him through this difficult time. After surviving the war and doing his tailoring apprenticeship in Brooklyn, his big dream was to make a suit for his mentor Dwight D. Eisenhower. He was the commanding general who liberated him from the concentration camp in Buchenwald. A few years later he tailored this suit and established himself as the tailor of stars and presidents. His customers included Barack Obama, Bill Clinton, Paul Newman, Colin Powell, Michael Bloomberg, Leonardo DiCaprio and Martin Scorsese.
We visited Martin Greenfield in the USA and went together with his son on the traces of his history in Eastern Europe. In cooperation with the MDR the author Peter-Hugo Scholz and the director Rick Minnich this moving portrait was created. You can also order a trailer in advance via our Youtube or Vimeo-channel. Further news and broadcast hints for the documentation about Martin Greenfield will be published via our News Section or at Facebook.
"The Tailor of Presidents - The Long Journey of Maxmilian Grünfeld"
Thursday, 08.11.2018
23:05 at MDR Resumes